Vaporizing technology has truly come a long way, and there is no better indication of that than today's crop of impressive devices. Delivering outstanding performance and capability that was virtually unheard of only a few years ago, vaporizers make it possible to have a totally enjoyable herbal or concentrate experience without inhaling a single smoke molecule.
Vaporizers are especially suitable for concentrates, allowing users to enjoy a potent experience. Over the past few years, the market has come alive with a host of concentrate-specific portable vaporizers, some of which offer superb performance and versatility. Here are some of the more outstanding portable vaporizers for concentrates available on the market today.
1. Pax 3 Vaporizer 
Price: $250
The Pax 3 by Pax Labs is one of the best concentrate vaporizers in its price range. Offering a sexy minimalist design, a powerful battery, and potent, flavorful clouds, the Pax 3 is the clear choice for your favorite concentrates. Most interestingly, the Pax 3 is a dual-use vaporizer, which means that while it excels with concentrates, it can also vaporize dry herbs or flower. It can be accessed via Bluetooth to make temperature-setting tweaks and heats up faster than practically any other vape on the market. Its modest price tag, easy to clean minimalist design, powerful battery, and dual-use capabilities secure its place as number one on this list.
2. XVAPE Vista Mini 2 
Price: $159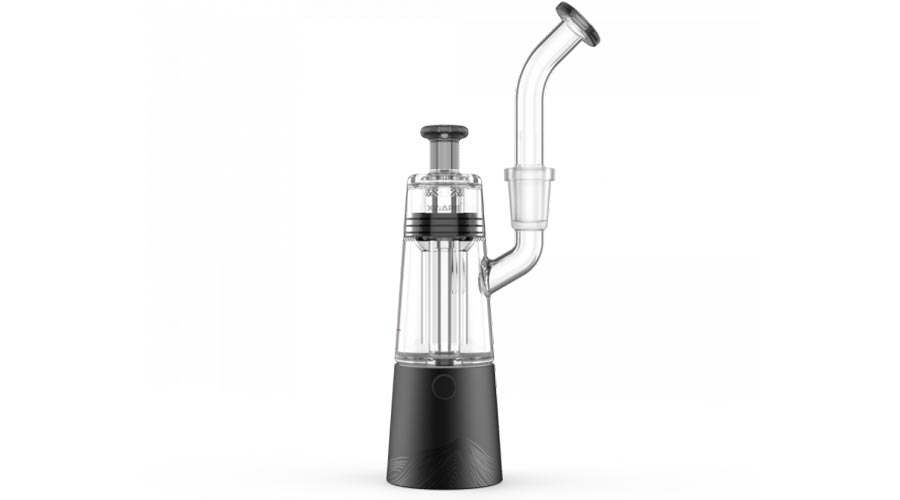 Compared to other high-quality electronic rigs, the Vista Mini 2 from XVAPE holds its own at a very competitive price. The sleek bubbler has all the features we expect from desktop e-rigs at a much higher price tag; LED indicated heat settings, an AIO crystal quartz atomizer, short circuit protection, wireless charging, haptic feedback, a detachable bubbler, flared mouthpiece, and comes packaged with all the accessories in a protective case. Dabs off this e-rig are effortless and seriously rewarding. Get in on easy, pure, and perfectly vaporized hits anywhere with the Vista Mini 2.
3. Da Vinci IQ2 Vaporizer 
Price: $295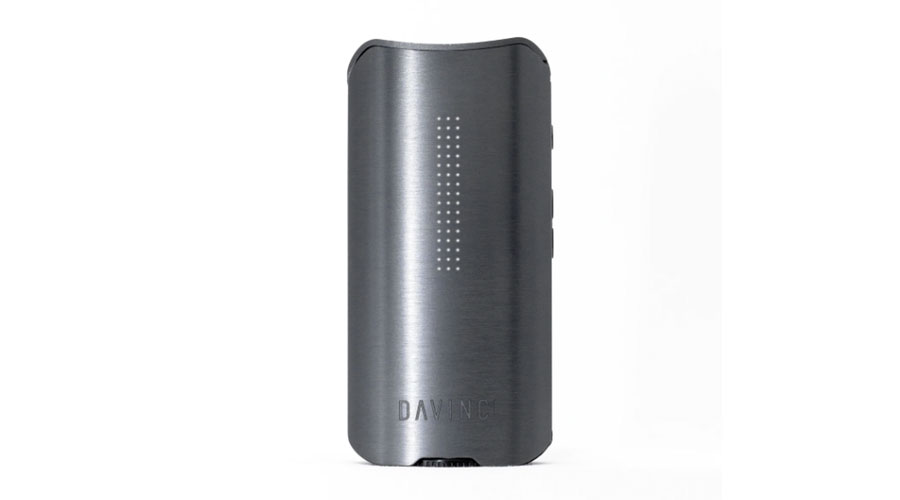 Long-awaited after the success of the original, the DaVinci IQ2 is a fantastic dual-use vaporizer boasting a sleek and discreet exterior and a powerful, precise battery. This model offers cooler vapor, a full-bodied flavor profile from whatever you choose to smoke, as well as the option to control the temperature at your fingertips. The device makes it possible to also control and customize the airflow. Through the app, you can monitor your dose per draw and per session. The Da Vinci IQ2 is easily the top of the line considering its dual-use capabilities that make it possible to vaporize both concentrates and flower.
4. Dr. Dabber Switch Vaporizer 
Price: $400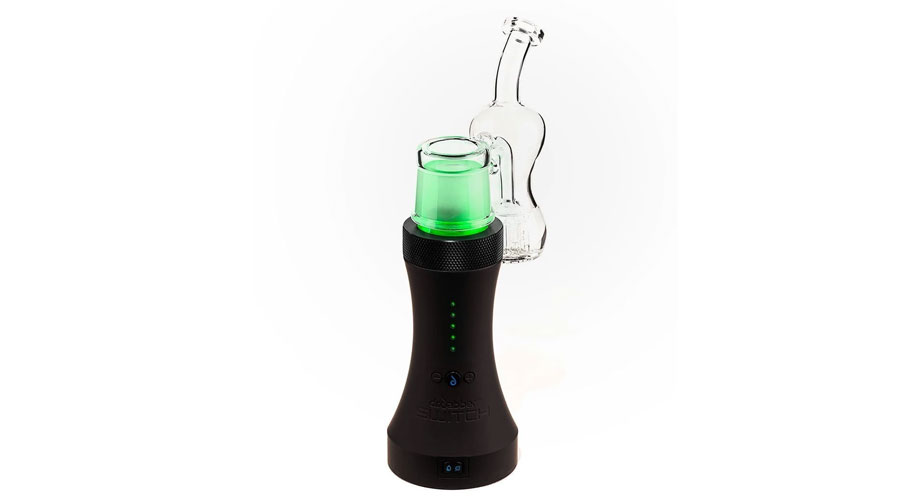 If you're looking for one of the best wax vaporizers on the market, look no further than the Switch by Dr. Dabber. Like the others so far, the Switch is dual-use and capable of vaporizing flowers and concentrates. With the push of a button, the Switch changes from an oil rig to an electric herb vaporizer for convenience both on the go and at home. The extremely versatile device also comes with an exceptional battery life and speedy heat-up time. The average user sees 150 uses on a single charge. The Switch is easily one of the most intricately designed pieces on this list, but it's also sturdy and ready for portable and desktop use.
5. Arizer Solo 2 Vaporizer 
Price: $165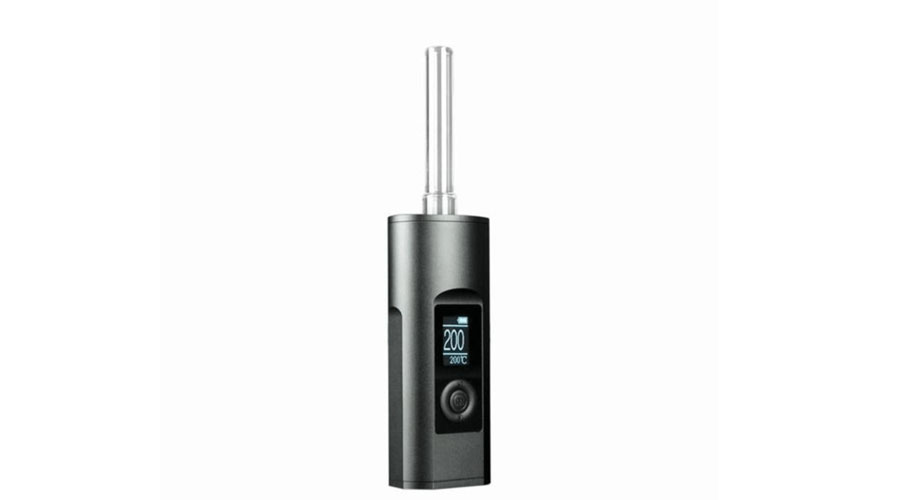 The Arizer Solo 2 is an incredibly versatile portable device. It's small size makes it a perfectly discreet device for the on-the-go sesh. It comes with a multi-purpose heater that is great for both concentrates and flower as well as an easy-to-clean-and-load glass tube system. Unlike other vapes on this list, the Solo 2 offers top-of-the-line temperature controls, an extra-long battery life, and the ability to use the device as it's charging (a feature that will void the warranty on most vaporizers). Best of all, it comes with an industry-leading warranty and a product guarantee.
6. Boundless Tera Vaporizer
Price: $200
Boundless vapes are known for their portability and extremely powerful batteries that make the unit capable of delivering massive smoke clouds. The Tera features two removable batteries and can be charged via USB. With its concentrate mode, it can heat itself to 500 degrees for a good medium-temperature dab, making it one of the best wax vaporizers on the market. The Tera is also capable of vaporizing dry herbs. People love the Tera for its ease of use as well as its simple design that is easy to clean.
7. Boundless CFX Vaporizer
Price: $180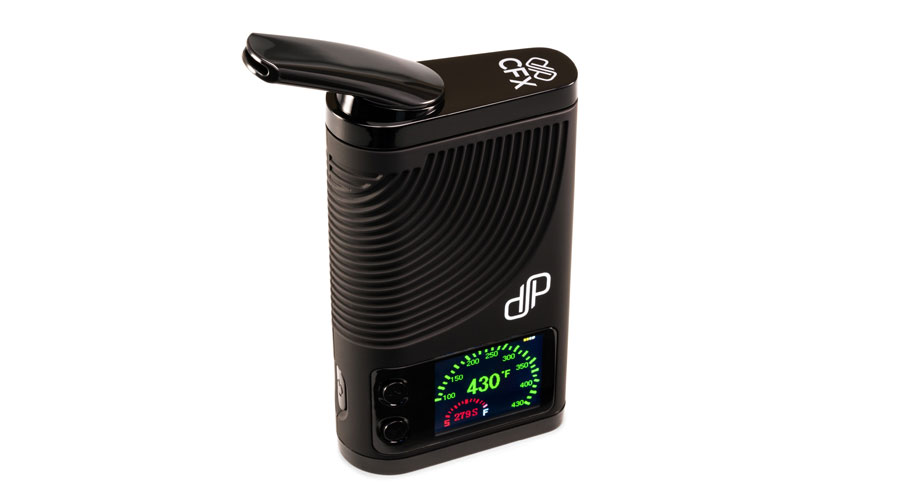 Another member of the Boundless family comes the CFX. The Boundless CFX is the Tera's little sister with a few extra bells and whistles, including a full 1.7" screen and a sturdy rubber casing. Since the CFX is smaller, it heats up faster, checking in at around 20 seconds. The CFX can handle both concentrates and flowers with no hiccups, and best of all, it comes apart for cleaning with ease. If you go with the CFX, you'll enjoy portability, discretion, excellent flavor, and a long-lasting battery.
8. Puffco Plus Vaporizer 
Price: $90 
If you're looking for the best dab pens on the market, you'll love the Puffco Plus. While Puffco is more known for their desktop smartrigs, they've recently launched their own dab pen, known as the Plus. Considered a pocket nail, this powerful little device is unmatched for discretion as well as flavor and vapor. The mouthpiece is like a swiss army knife, combining a loading tool, splash guard, and carb cap all in one. You can scoop concentrates with ease by pressing down on the dart, so you don't have to worry about loading pods or canisters for the road. Truly, there is no better portable dab pen than the Puffco Plus.
9. Firefly 2+ Vaporizer 
Price: $250 
The Firefly 2+ has become a household name when it comes to the best wax pens. Capable of vaporizing both flower and concentrates, this touch-sensor activated device acts like a miniature convection oven offering on-demand heat. It comes with a glass heating chamber and an LED light pattern that mimics the feeling of smoking a bowl. The Firefly 2+ delivers phenomenal flavor and zero waste, is ready in 3 seconds, and is easy to load and clean.
10. Crafty Vaporizer
Price: $200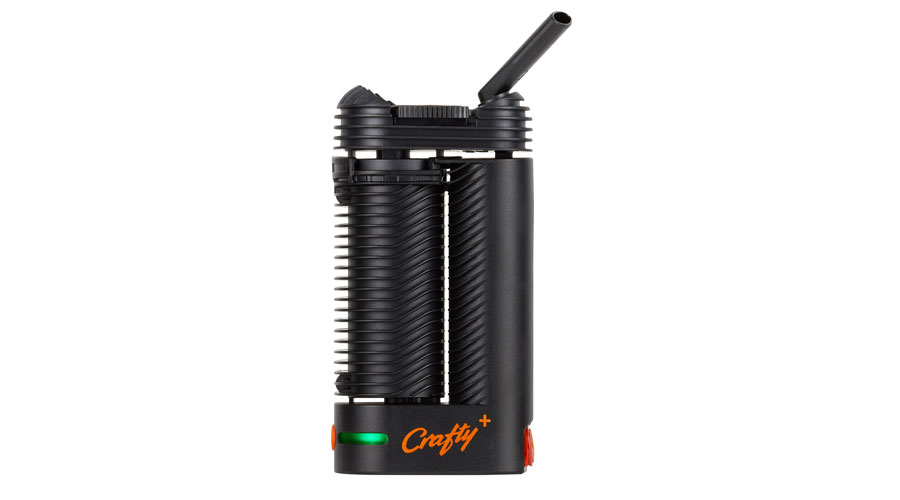 The Crafty vaporizer comes from Storz & Bickel, the guys behind the Volcano. However, unlike the Volcano, the Crafty is designed for concentrates and for on-the-go use. Out of all of the vapes these guys offer, the Crafty is the smallest. But don't let its little size fool you, the device boasts a robust, sturdy design, an app, and amazing flavors. It comes in at the bottom of the list because it's still an excellent vape, but it's taken S&B some time to work out the kinks. It doesn't have a universal charging port and sometimes it has reliability issues in terms of battery life. Ultimately though, it's a worthy investment at such a modest price.
If you're looking for something for dry herbs, check out our recommendations for the best dry herb vaporizers.
In 2023, there are hundreds of high quality vaporizers out there. This list includes all of the best concentrate vaporizers, best wax vaporizers, best dab pens, and best wax pens money can buy.