Is there a difference between oil, wax and shatter? While they're all technically the same thing in a different package, here's a complete breakdown on the difference between oil vs wax vs shatter.
What is oil?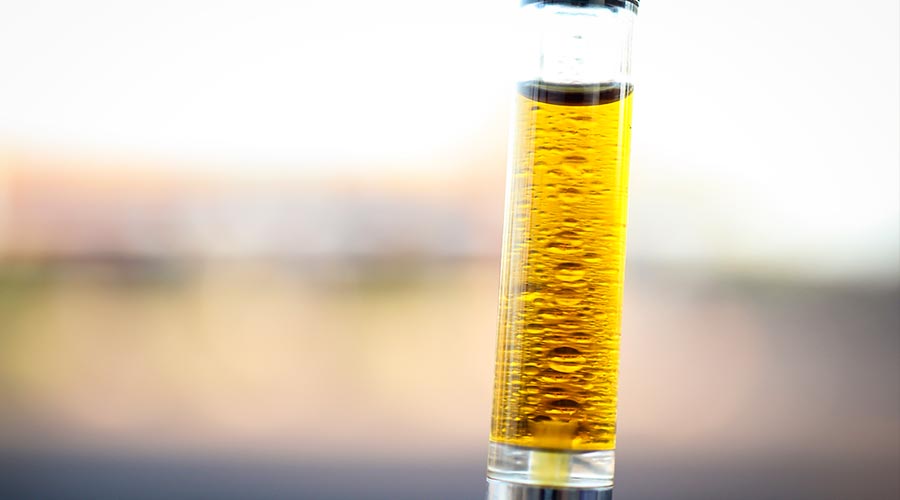 Cannabis oils are made in a solvent extraction with butane or CO2. After extraction, you're left with a cannabis oil that can be altered and transformed into many different types of concentrates. But at the end of the day, all cannabis extracts start as oils. Some cannabis oils are then distilled and sold as vape cartridges or made into edibles.
What is shatter?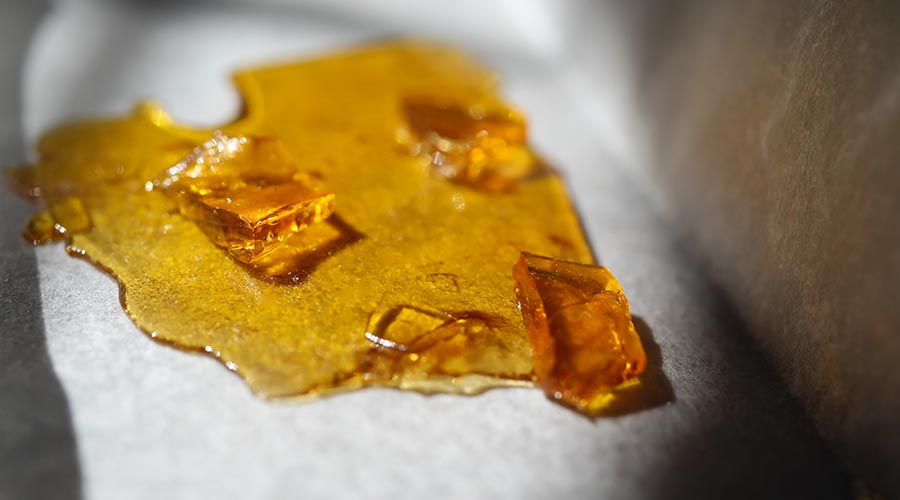 Shatter is a solvent-based concentrate made with butane or CO2 in a closed-loop system. The butane evaporates out of the final product when the shatter is poured on a tray. As it hardens, the butane evaporates away leaving behind a translucent amber to yellow-colored product that can be broken like glass. Shatter may also be called pull-and-snap if it takes on a taffy-like texture at the end. Like wax, shatter starts out as cannabis oil. The main difference is that it is poured on a flat surface to harden.
What is wax?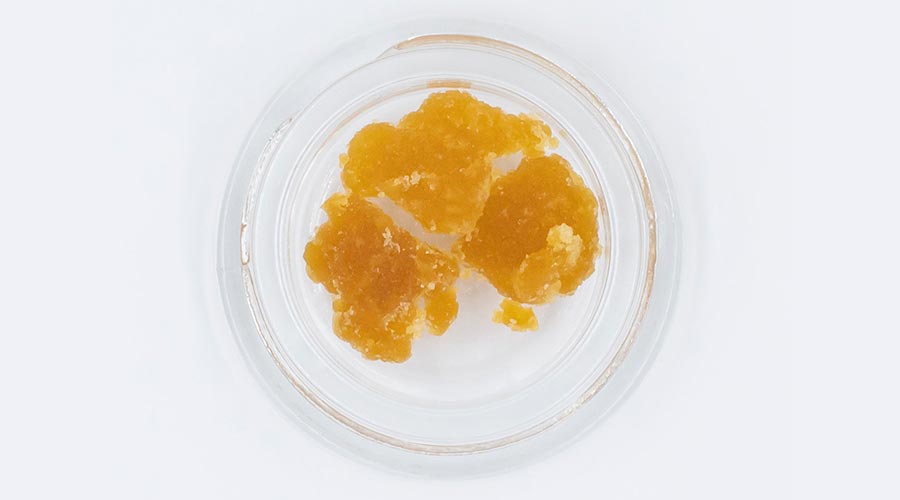 Wax is a solvent-based concentrate made very similarly to shatter using butane or CO2 in a closed-loop system. It's made almost identical to shatter with the key difference being that the processor agitates the cannabis oil before purging the butane out of it. This agitating, whipping, or aerating before the final pour creates for a soft, opaque concentrate that comes in a variety of different textures and colors that are determined by how the strain will hold up to heat and moisture during the purging process. If it gets whipped, it'll turn smooth and go by names like budder, batter or icing. If it's aerated, it'll harden and become crumble, sugar wax or honeycomb.
Wax vs oil vs shatter comparison 
How do you tell the difference between oil, shatter and wax if they're all just different versions of cannabis oil? You're going to look mostly at appearance and texture. You can also look at how they're made and how they're consumed. Below we're breaking down all the key differences between the three.
Oil 
Wax 
Shatter 
Appearance 

Liquid oil ranging in shades from dark brown to golden yellow or clear. 

Usually found in the form of vape cartridges or liquid tinctures at the dispensary

Opaque cream to yellow in color 

Usually found in a glass concentrate container to seal in moisture and keep the texture intact. 

Translucent amber to light yellow in color

Often found in a thin sheet of parchment paper and brittle to the touch  

Consistency 

Thick, resinous oil

More liquid than solid  

Various consistencies

from soft and scoopable (like yogurt) to soft and crumbly like (brown sugar)

Brittle 

Breaks into pieces 

In some cases it may pull and snap but shatter always has a breakable consistency

How they're made 

Trim or flower is blasted with butane or other hydrocarbon gasses or CO2. 

Cannabinoids and terpenes are separated from plant materials during the extraction process. 

Once extraction is complete, oil is purged of residual solvents through evaporation. 

Some oils undergo the distilling process which removes all flavor and color from the oil to leave behind pure cannabinoids. Distillate is usually used to make edibles. 

Trim or flower is blasted with butane or other hydrocarbon gasses or CO2

The oil from the extraction is then either whipped/aerated under heat to create softer, cake-batter like waxes or it's left to dry into a crumbly texture. 

As it dries, the leftover solvents and hydrocarbons are evaporated away. 

Trim or flower is blasted with butane or other hydrocarbon gasses or CO2

The oil from the extraction is laid out on a sheet to allow the butane to evaporate out of the concentrate 

It hardens as it dries and all remaining hydrocarbons evaporate away. 

How they're consumed 

Vaporized in vape pens 

Distilled and made into edibles, tinctures, or topicals, then eaten or applied to skin

Other names 

BHO 

Cannabis oil 

THC/CBD oil 

Distillate 

Hash oil 

Honey oil 

Wax 

Crumble 

Budder 

Honeycomb

Sugar Wax 

Batter or icing