If you're looking for a portable, discreet, and easy to use pipe when you're on the go, you need to get yourself a one hitter. In this complete guide, we're breaking down the top ten best one hitter weed pipes money can buy. Each pipe on this list offers something unique for every type of smoker. 
Best one hitter weed pipes 
Whether you prioritize style, durability, or portability, there's a one hitter on this list that will meet your needs. Use this guide to find the best one hitter to suit your preferences. Each version on this list offers a range of designs, materials, and functionalities at every price point. 
1. GRAV 12mm Taster with Silicone Skin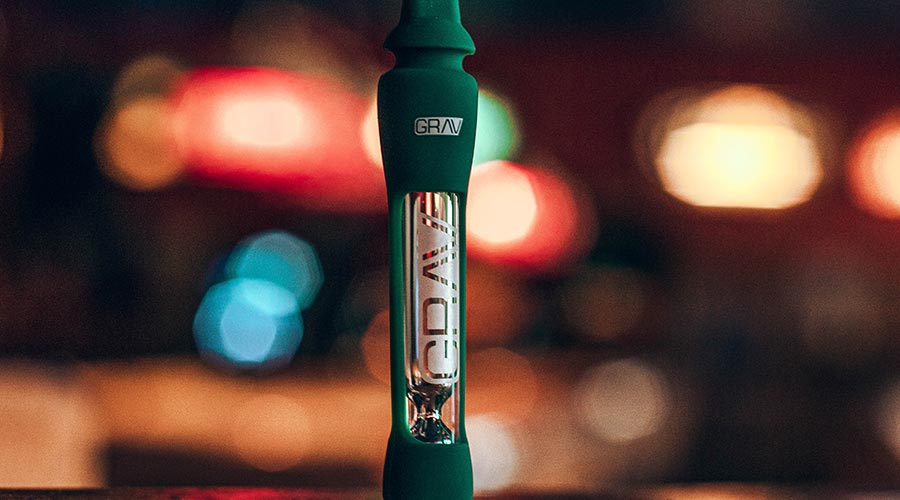 GRAV reworked their original glass one hitter design, initially known as the Taster. The Taster with Silicone Skin is a short 12mm one hitter that has a silicone shell, which offers a comfortable grip and acts as a shock absorber to your one hitter from drops. Complete with a pinched mouthpiece that acts as an ash catcher and a cap for storing your bud when it's not in use, This is the best one hitter pipe for a durable, portable and personalizable sesh.
2. RYOT Wooden Spring One Hitter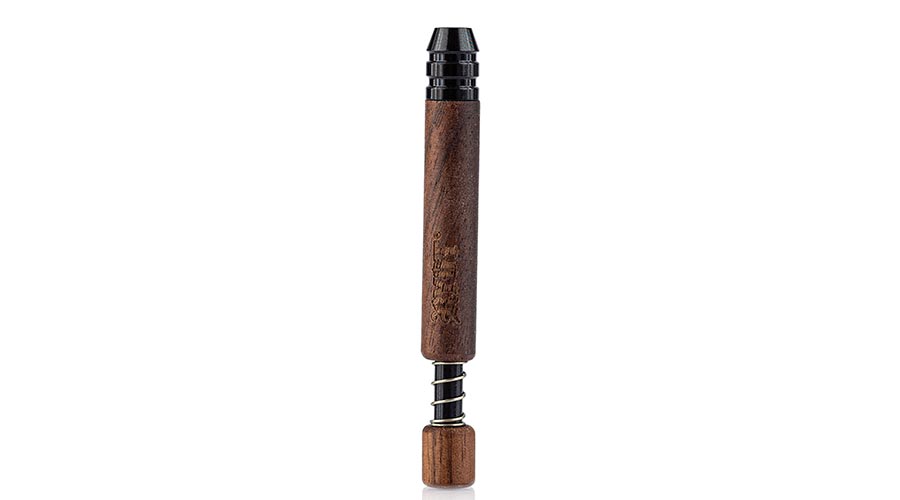 The RYOT Wooden Spring One Hitter combines natural aesthetics with functionality. It is handcrafted from sustainable wood and features a metal tip for added durability. However, it's a lot more than aesthetics with this one hitter. The innovative RYOT spring tech allows you to press the spring to stir your bowl mid-smoke, or press fully to eject the ash when you're finished. Best of all, it's compatible with all of the RYOT dugout kits for easy storage and discretion.
3. Laundry Day Charlotte Pipe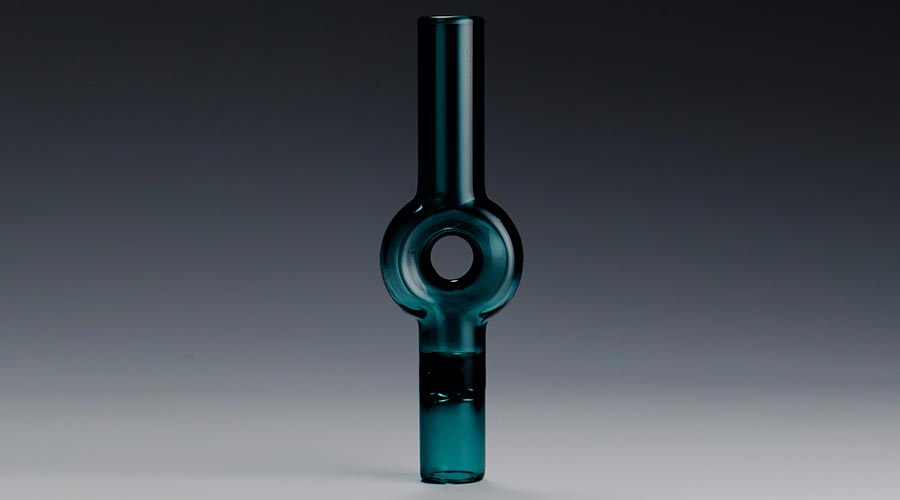 The Laundry Day Charlotte Pipe is a unique one hitter made from glass. It features a donut-like design in the center, which acts as a built in ash catch. However, this one often works best with screens since the mouthpiece isn't tapered. It has a larger capacity that others and a more aesthetically pleasing design, which makes it the best one hitter for style and portability. 
4. Session Goods One Hitter Pipe
The Session Goods One Hitter Pipe is a very minimalist and modern take on the traditional one hitter. Its sleek, portable, and discreet design is made from high-quality borosilicate glass. Better yet, it features a removable silicone sleeve for added protection and can be used as a one hitter or to hold pre-rolls. Its the best one hitter pipe on this list for versatility and ease of use. 
5. Doob Tube Tobacco Taster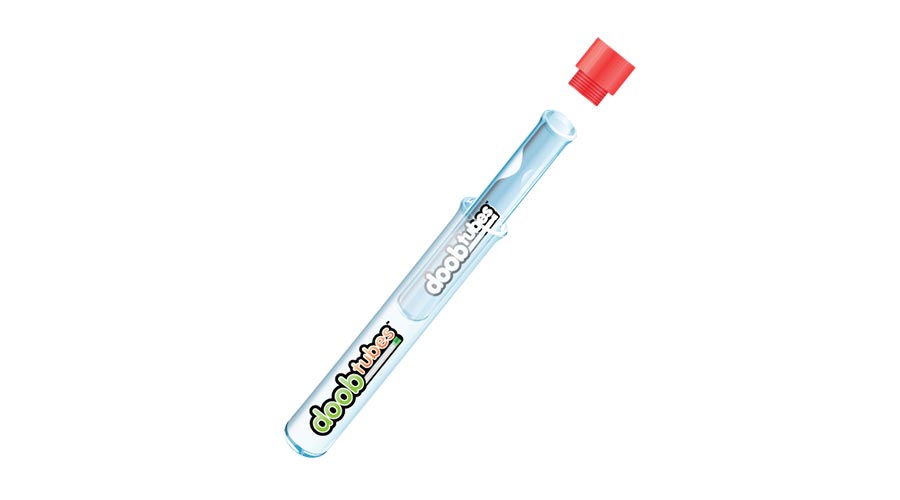 The Doob Tube Tobacco Taster is a budget-friendly option for those looking for a simple and straightforward one hitter. It is made from durable glass, and fits snugly inside a regular Doob Tube for easy storage and loading. It's exceptionally discreet when used with a Doob Tube since it protects your clothes from any lingering odors. 
At the end of the day, one hitter weed pipes provide a convenient and discreet way to enjoy your favorite herbs. Whether you prioritize portability, style, or durability, the list of the best one hitter options presented here offers a range of choices to suit whatever you're into.
6. The Dart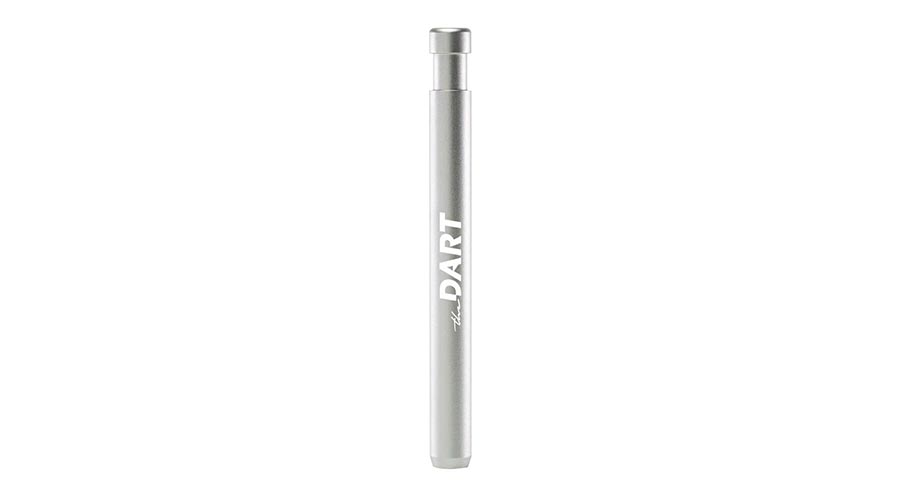 The Dart is a discreet and elegant one hitter made from stainless steel. It features a spring-loaded ash ejection mechanism, allowing for easy cleaning and reloading. Its sleek design and compact size make it a popular choice if you like to smoke discreetly on the go and enjoy fresh hits time and time again. 
7. K.Haring Glass Taster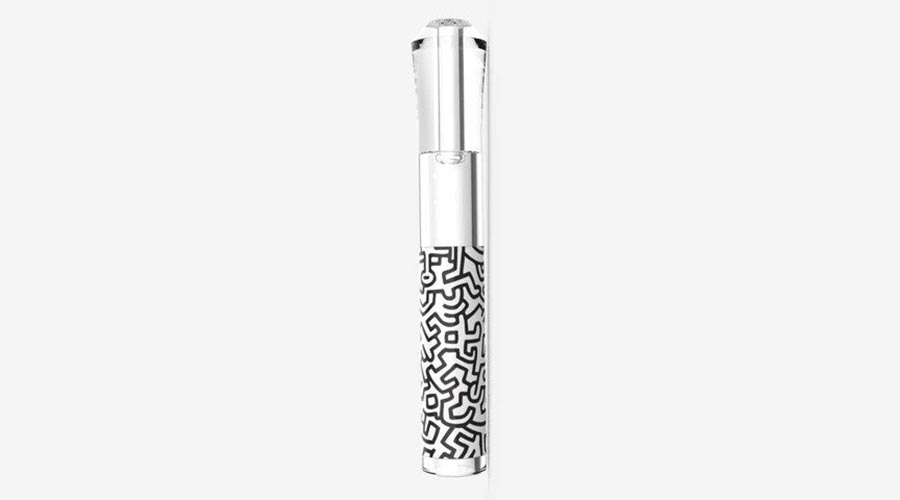 The K.Haring Glass Taster is a collaboration between Higher Standards and artist Keith Haring. This limited-edition one hitter features Haring's iconic artwork and is made from premium borosilicate glass, offering both style and functionality. This one hitter is the best one hitter pipe for people looking for a larger bowl capacity, a flared mouthpiece, and an aesthetically pleasing design.
8. Marley Natural Smoked Glass Taster
The Marley Natural Smoked Glass Taster is a sleek and stylish one hitter made from hand-blown borosilicate glass. Its smooth surface and compact size make it a popular choice for smoking on the go. However, its one of the best one hitter weed pipes for its solid mouthpiece, larger capacity, and built in ash catch. 
9. Eyce Shorty
The Eyce Shorty is a silicone one hitter that is practically indestructible. With their snap-in glass bowl design, you can easily swap the glass bowl attachment for a quartz nozzle, allowing you to use it as a one-hitter pipe as well as a dab straw. Between its durability, portability, heat-resistant silicone body and built-in stash container, its the best one hitter for adventurous smokers who are always on the move.
10. Higher Standards Glass Taster
The Higher Standards Glass Taster is a premium one hitter made from high-quality borosilicate glass. Its sleek design checks in at only 3.5" and feels ultra-light in the palm of your hand. Its durable construction features a narrow bowl and pinch, which helps prevent sucking little bits of weed through the mouthpiece. It makes an excellent choice for connoisseurs who value both style and functionality, ultimately landing it as number one for the best weed one hitter.
What is a one hitter? 
A one hitter, also referred to as a chillum, is a compact weed pipe designed for discreet and efficient cannabis use. They tend to only hold about one puff of weed, hence the name. The unique design offers a quick and easy way to enjoy a small amount of herb without the need for rolling papers or bulky pipes, and because of their size, they're some of the most discreet smoking accessories on the market. 
Benefits of one hitters 
We broke down the complete ins and outs of one hitters in our guide. But to make it simple, one hitters are beloved for their discretion, portability, efficiency, and ease of use. 
One hitters are incredibly compact and portable, making them perfect for on-the-go use. They can easily fit into your pocket or bag, allowing you to enjoy a quick smoke session wherever you are. Unlike larger smoking devices, one hitters are also discreet and can be easily concealed in the palm of your hand or quickly tucked into a pocket. 
They're also easy to use. Simply pack the chamber with ground herb, light it up, and inhale. There's no need for rolling papers, filters, or additional accessories because one hitters are designed to hold just the right amount of herb for a single hit, which helps you conserve your stash and ensures that you're not wasting any herb.