In a reminder that there are indeed limits to the safety of marijuana, a Canadian dad faces charges after he fed his 1-year-old son cannabis edibles that caused an overdose.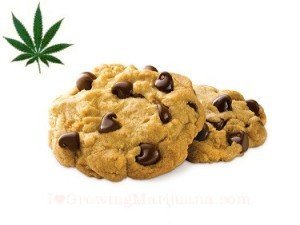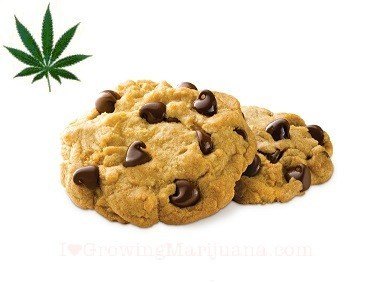 The boy was admitted unconscious to a local hospital in Swift Current, Saskatchewan, in Western Canada in February. He was reportedly placed in intensive care for two days.
The Royal Canadian Mounted Police in Swift Current conducted a toxicology test that revealed the boy had a high concentration of THC in his blood. An investigation determined that the 36-year-old father made a batch of marijuana cookies and allowed his son to access them, the RCMP said.
The man appeared in a provincial court Feb. 20 on several charges, including weed possession and criminal negligence causing bodily harm. He wasn't named by police to protect the identity of the boy.
Police said the child suffered seizures after eating some of the cookies and became unconscious. His condition wasn't made public, but he didn't appear to suffer any lasting damage.
Increase in child overdose cases
This kind of childhood poisoning has increased since recreational and medical marijuana gained greater legal protections in the United States and Canada. Doctors in Colorado, for example, reported an uptick in child overdose cases following legalization in that state.
But the problem remains very rare relative to the number of people who use marijuana. Overdoses usually occur when children accidentally eat edibles intended for adults.
This danger has led to tightened regulations in some places, including Colorado, where weed food must be prominently labeled and evenly portioned. That makes it harder for first-timers to eat too much cannabis when they become frustrated at the slow onset of the edible high.
But there's little evidence to suggest a tidal wave of pediatric marijuana poisonings, either in Canada or in the United States. And no child (or adult) has ever died from a marijuana overdose.
Parents must keep pot away from minors
Still, parents who smoke pot have a duty to keep the drug away from their children. No minor should be ingesting THC without a good medical reason, especially toddlers and infants.
Medical weed has been legal in Canada since about 2000, when federal courts ordered the government to allow it. Recent years have seen renewed proposals for full legalization, but the current Conservative government is staunchly opposed to that idea.
Across the border, pot is legal in Colorado and Washington, and will soon be legal in Oregon and Alaska. It's also legal for recreational use in Washington, D.C., though growers and sellers probably won't be protected until at least next year.