A reminder that not all marijuana stories turn out well: An 8-year-old Oregon boy wound up in the hospital in February after eating a weed-laced cookie he found on the ground.
Jackson Hart was treated at a Klamath Falls hospital Feb. 13, according to his mother, Jessica Hart. Earlier in the day, the two visited a local rock quarry with her boyfriend and another adult. When they got home, Jackson said he was sick.
The boy motioned that he felt like he was choking. He had difficulty keeping his eyes open and pulled at his chest, his mother said.
"He said everything looked like a cartoon," she said. "He said he was vibrating all over."
Jackson vomited and said his stomach hurt, Jessica Hart said. Suspecting food poisoning, she asked him if he'd eaten anything recently. He told her he found a cookie on the ground earlier in the day.
Jackson ate a marijuana cookie
The cookie was still in its packaging when the boy found it. The three adults were shooting targets and didn't see him pick it up, Jessica Hart said, but her boyfriend heard Jackson mention it and told him not to eat it. When the boyfriend turned back to the target range, Jackson ate the cookie.
After he became sick at home, Jackson's mother and her boyfriend rushed back to the quarry and found the packaging on the ground. A label said the cookie contained 50 milligrams of THC.
"Essentially, he was just really high," she said.
Jessica Hart called the poison control hot line, where staff told her to take her son to a nearby hospital. Doctors treated him for dehydration and monitored him for five hours, she said.
Treated for a marijuana overdose
A doctor at the hospital said Jackson was treated for symptoms of a marijuana overdose. The boy was quite sick when he reached the hospital, said Dr. Grant Niskanen.
"He was agitated and a little confused and his parents were rightfully concerned," Niskanen said.
There are obvious reasons why it's stupid to lose control of edibles or keep them in places where children can reach them. Overdose isn't fatal, but it can be traumatizing to a child and require hospitalization.
That's to say nothing of the political heat that follows incidents like this. Shortly after the poisoning, state Rep. Gail Whitsett, a Republican, mentioned it before voting against legislation that would end residency requirements for cannabis businesses.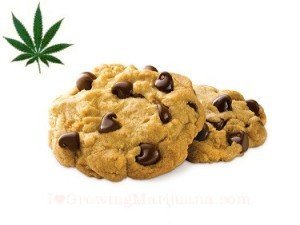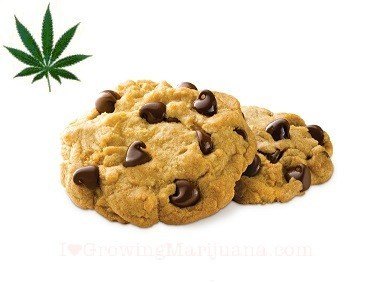 "There are ramifications for what we are doing," Whitsett said.
Implications for edible regulations
The incident could have a negative influence on a debate over allowable serving sizes for edibles. Regulators are pushing proposed rules that would require that individual portions include no more than half the THC permitted in Colorado and Washington.
The limit is designed to protect minors and other unsuspecting people from unwittingly eating too much THC. Jackson's overdose could be used as evidence in favor of weaker portions, though that may not necessarily be a problem for the legal marijuana industry.
Cannabis poisonings are rare, even in places where the drug is legal. But children are more vulnerable than adults because they have no way of understanding what they're eating. Twenty-five people called Oregon poison control in 2015 to report that children under 6 had eaten marijuana. There were 11 such cases in 2014.
Jessica Hart said her son clearly didn't know the cookie contained cannabis.
"He has no idea what cannabis is," she said. "Obviously he knows now."