Vermont Sen. Bernie Sanders is rapidly losing his grip on the Democratic presidential nomination, but that hasn't stopped his fans in the Pacific Northwest from selling marijuana and paraphernalia to raise money for his campaign.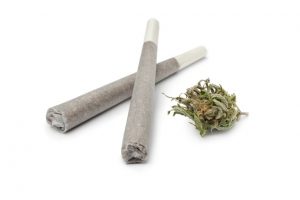 The latest comes out of Portland, where legal cannabis dispensaries are selling joints as part of their "Burn One for Bernie" campaign. Each joint costs $10, and $1 goes to the Sanders campaign.
The name comes from Foster Buds of Portland and its sister shop, Glisan Buds. Like other dispensaries, these stores are pushing for a Sanders victory because of his stance on marijuana reform.
Sanders supports federal legalization
The senator introduced legislation last year that would reschedule the drug under the Controlled Substances Act (CSA). That would clear the way for legalization at the federal level – something Sanders has said he supports.
Cannabis is currently legal in four states and the District of Columbia, but it remains illegal under federal law. That is largely because it is listed under schedule 1 of the CSA. That listing, the most restrictive under the law, includes only drugs that are barred for any use, medical or otherwise.
Rescheduling wouldn't legalize the drug, but it would make it easier to do so, and it would allow doctors to legally prescribe it. No other presidential candidate has gone this far, though former Secretary of State Hillary Clinton has offered her support for medicinal marijuana.
Sanders regularly rolls reform issues into his larger message on economic and social inequality. He argues for legalization largely because of the effect anti-cannabis laws have had on the African American community.
Clinton has all but won the nomination
But his chance to enact that marijuana reform is quickly passing. Sanders has won far fewer delegates than Clinton so far and would have to pull off several major upsets in coming weeks to win the nomination. That is unlikely to happen.
Nonetheless, Foster Buds and Glisan Buds are selling the one gram joints, with marijuana provided by the cultivation company Farmer 12. Ten percent of sales are directed to the campaign.
Each shop hopes to donate up to $2,700, the legal limit for individual political donations. Sales have been brisk, with 100 joints sold in the first 24 hours.
"He wants to keep the medical program alive for the nation," Foster Buds Manager Ken Martin said of Sanders. "Which is awesome, because without the medical program, we wouldn't be where we are today and we wouldn't have found all the cool things that marijuana helps and all the people it helps also."
Sanders has not given his stamp of approval to the effort, and neither of the pot shops has been in contact with his campaign. It's unlikely Sanders even knows about the fund-raising drive. His campaign didn't respond to local reports about "Burn One for Bernie."