Regular marijuana smokers are skinnier than people who don't toke, according to a new study.
People who smoke cannabis at least once a day have an average body mass index (BMI) three percent lower than non-users, said Isabelle C. Beulaygue, lead author of the study and research support specialist in interventional radiology at the University of Miami.
"There is a popular belief that people who consume marijuana have the munchies, and so are going to eat a lot and gain weight, and we found that it is not necessarily the case," Beulaygue said.
Researchers started by questioning more than 13,000 adults aged 18 to 26, collecting physical measurements, estimating their BMIs, and testing them for marijuana use. Scientists then re-examined the subjects six years later, at ages 24 to 32.
Regular cannabis users have lower average BMI
The study was published in September in the Journal of Mental Health Policy and Economics. The findings: Women who use pot daily have an average BMI 3.1 percent lower than women who smoke less often or not at all. Meanwhile, the average BMI of men who smoke pot each day is 2.7 percent lower than their non-smoking peers.
Previous studies have reached the same conclusion, but with less conclusive evidence. A 2014 review found a similar correlation between regular cannabis use and reduced BMIs.
This conflicts with earlier science on the subject. It has long been well-established that marijuana increases hunger in users and leads them to eat more food, most of it junk – an assumption backed up by multiple studies.
'Munchies' doesn't lead to weight gain
But apparently the extra food isn't making users heavier. In fact, they may be losing pounds. It remains a mystery why that might be, but the new study offers hope for patients with type 2 diabetes, hypertension, and other obesity-related diseases.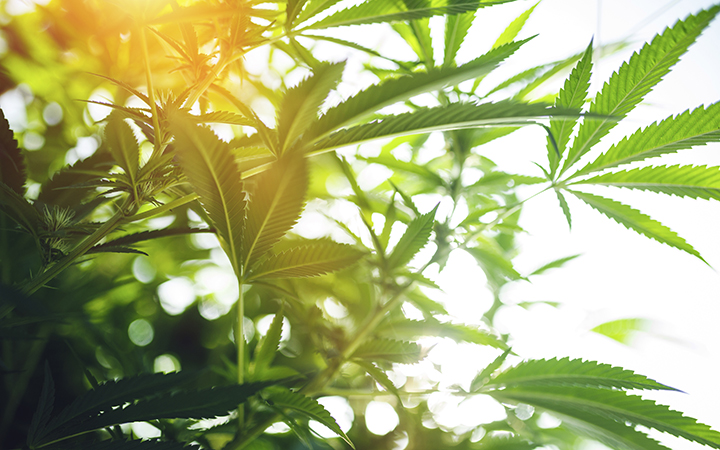 Beulaygue and her team moved beyond the earlier research by designing methods to account for multiple other lifestyle factors that could affect weight, including diet, alcohol intake, and exercise. Even with those controls in place, the study found a link between regular cannabis use and low BMI numbers, Beulaygue said.
Promising implications for obesity epidemic
The results are promising. Excess body fat is the No. 1 cause of death in the United States, and pharmaceutical companies have struggled for decades to develop an effective weight-loss drug, to little avail. If cannabis works, it could give doctors and patients one more tool to fight the obesity epidemic.
But Beulaygue and her team cautioned their findings don't go nearly that far. The researchers did not conclude that marijuana actually helps patients lose weight or keep it off, only that pot smoking and body fat are linked in some as-yet-undefined way.
The study doesn't advocate for marijuana as a weight-loss drug, Beulaygue said. Much more research is needed before that judgment is made, she said.
Among other unanswered questions: If cannabis really keeps users skinny, how does it do this? Scientists speculate that regular users may metabolize blood sugar more rapidly than non-users, and that would prevent weight gain.
—
Leave a comment below: Do you smoke up? Have you lost pounds, gained them, or maintained your weight since you started toking?